Welcome to EBOPRAS
The European board of plastic reconstructive and aesthetic surgery
About
Welcome to the website of EBOPRAS, which is the working group of the UEMS Section of Plastic Reconstructive and Aesthetic Surgery (PRAS).
EBOPRAS is a foundation under Dutch Law and financially completely independent. The income of EBOPRAS consists of the registration fees of the applicants for the exams. The money is solely used to cover the costs of organizing the EBOPRAS exams. The EBOPRAS exam consists of 2 parts (Part 1: MCQ; Part 2: oral). Each exam is normally organized twice each year. The MCQ exams are computer based and held at a number of venues all over Europe. The Oral exams are held live. Candidates registering for any of the upcoming exams can find information about our plans on this website. Those already enrolled for a specific exam will be informed directly.
The UEMS section of PRAS is a section of UEMS (www.uems.eu). It receives funding (currently five Euros per full member per year) from the various national plastic surgical associations which are affiliated to it through their membership of the UEMS Section. The delegates for EBOPRAS are normally the same as those for the UEMS Section although the rules do permit them to be different. The delegate list is available on this site. Delegates usually meet twice a year, normally in Spring & Autumn.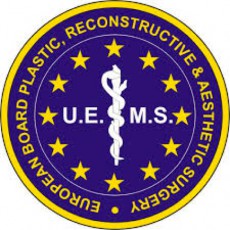 About EBOPRAS
The European Board of Plastic Reconstructive and Aesthetic Surgery (EBOPRAS) is the working
group of the Union of European Medical Specialities, Section of Plastic Reconstructive and Aesthetic
Surgery (UEMS-PRAS).
EBOPRAS Fellows
If you want to find out if a Plastic Surgeon has passed the EBOPRAS exam and is a registered Fellow of EBOPRAS, please click below
EBOPRAS Examination
Do you want to apply for for the EBOPRAS exam or want to know more about the examination process? Click to button below.